Welcome!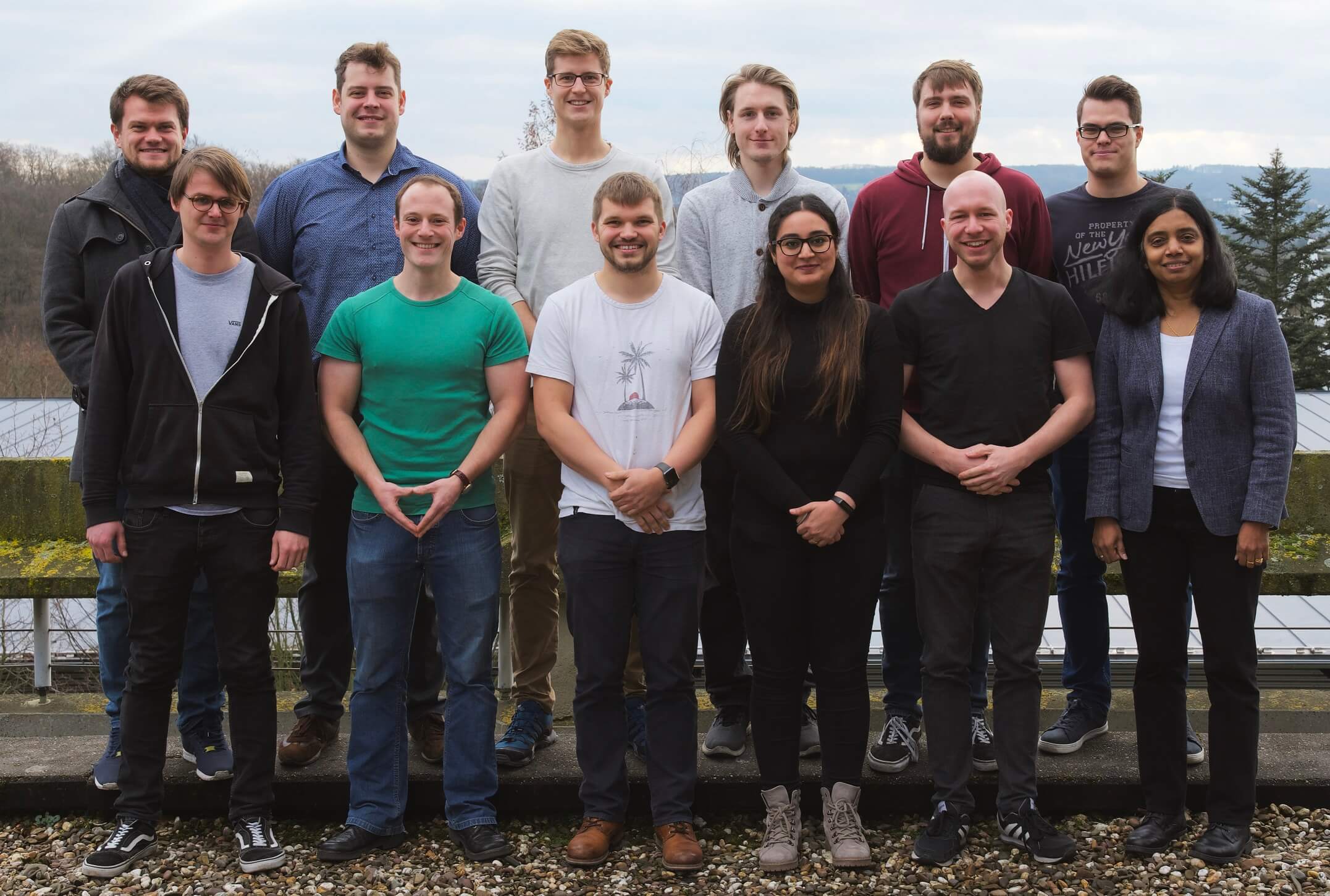 Welcome to the homepage of the research group "
Inorganic Materials Chemistry
"
IMC
of Prof. Dr. Anjana Devi. Our group focuses on the development, synthesis and evaluation of high-performance precursors for vapor phase deposition processes namely chemical vapor deposition (
CVD
), atomic layer deposition (
ALD
) and molecular layer deposition (
MLD
).
We collaborate with scientists from various disciplines (Physics, Chemistry and Engineers) and our goal is to develop nanostructured materials for different applications ranging from microelectronics, sensors, dielectrics, barrier coatings, spintronics, optics, catalysis etc.
NEWS:
7. January 2021
Santa brought a present for Anjana
Thanks to my "Kindergarten" for the beautiful Christmas gift.
You guys are my motivation to carry on doing high-quality research!
Keep up the spirit!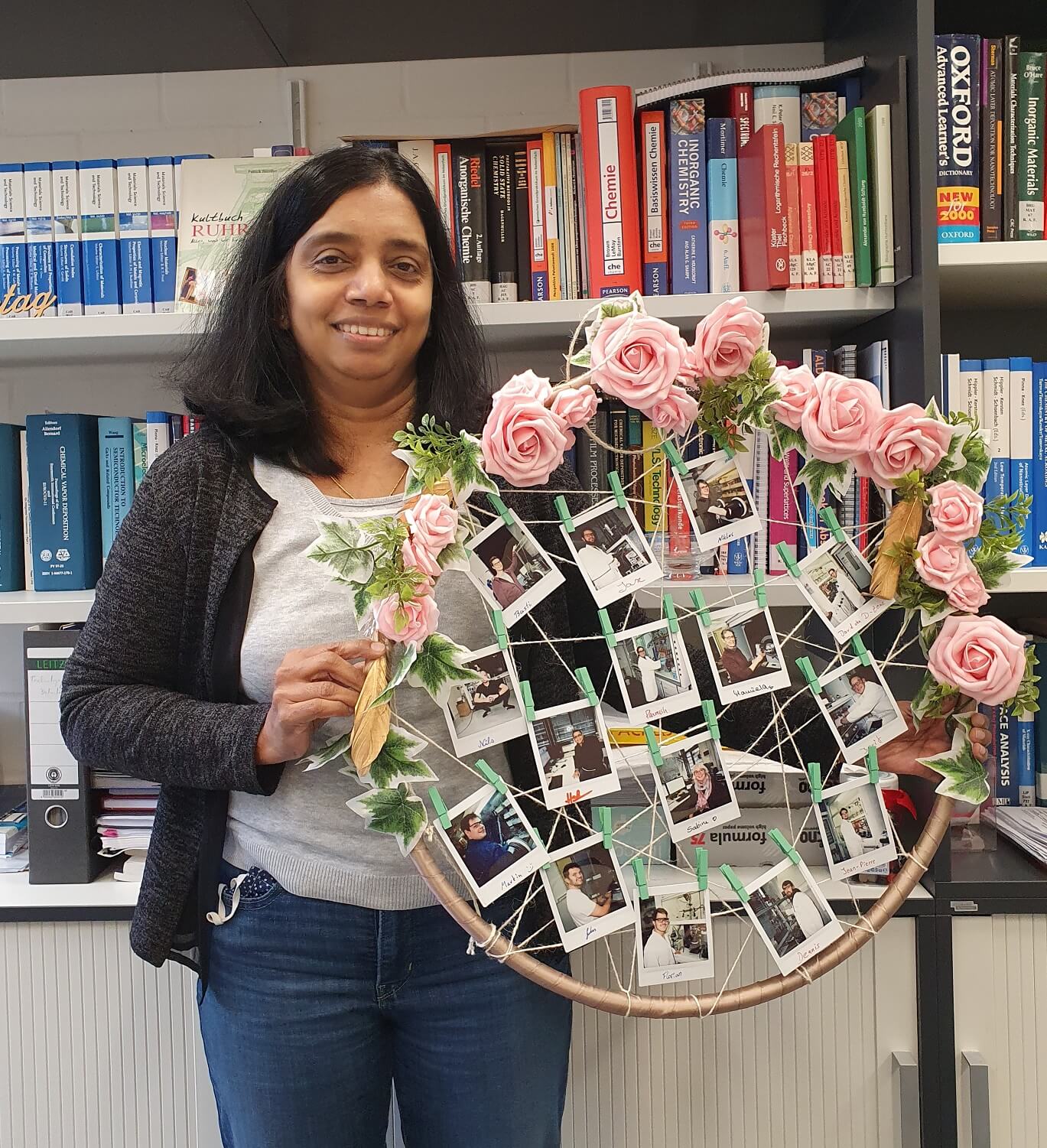 6. January 2021
New Cover page
Check out our new cover feature in Chem. Eur. J. designed by our PhD student Parmish Kaur which demonstrates a water assisted ALD process of CeO2 thin films. The background picture was taken by herself during a flight. The paper is a successful outcome of the EU-ITN-HYCOAT project collaborating with Tyndall National institute (Ireland), Aalto University (Finland) and RUB. Check out the full story on rationally developed precursor chemistry for cerium, DFT modelling and ALD of CeO2 by clicking on the picture below.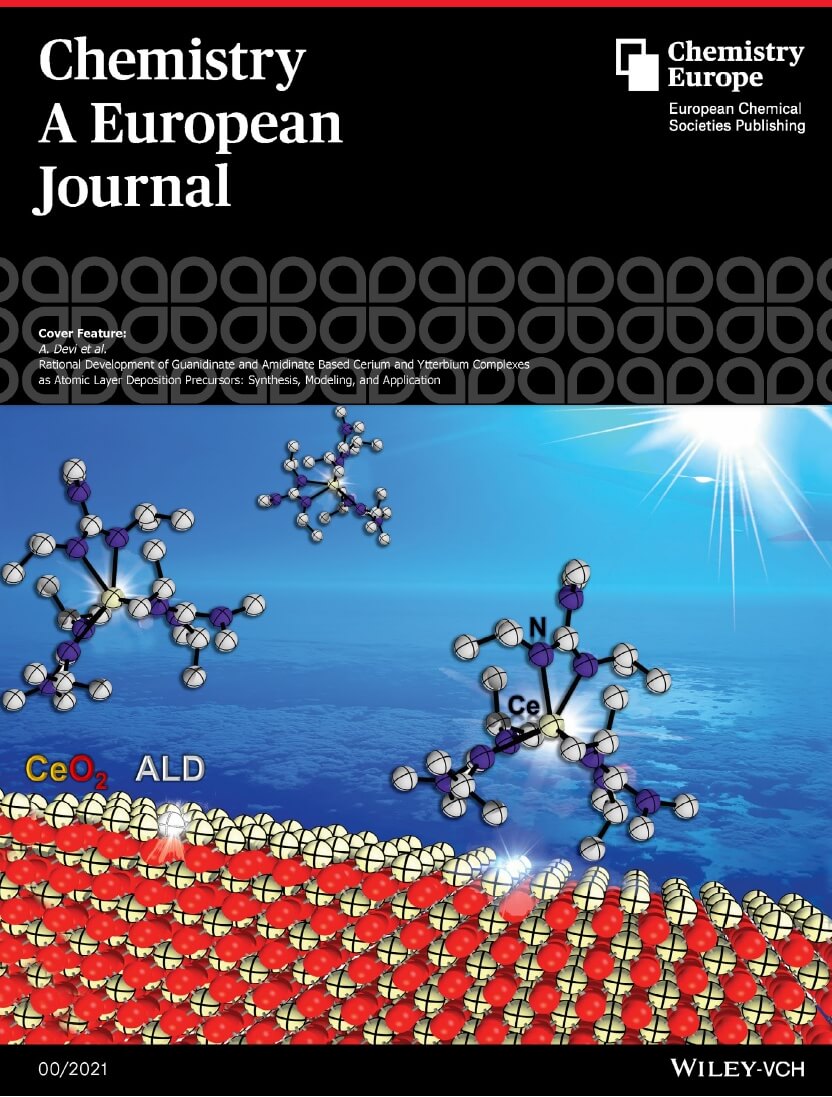 21. December 2020
Merry Christmas and a Happy New Year!
What a year! So far, our group was lucky dodging the Corona virus and everybody is healthy which is most important.
Despite the challenging situation in terms of organizing and mastering lab work and home office, we had a successful year 2020.
We especially would like to thank all our cooperation partners for the fruitful collaborations supporting our fundamental research on precursor development and thin film fabrication.



Merry Christmas and a Happy New Year 2021!
Stay healthy!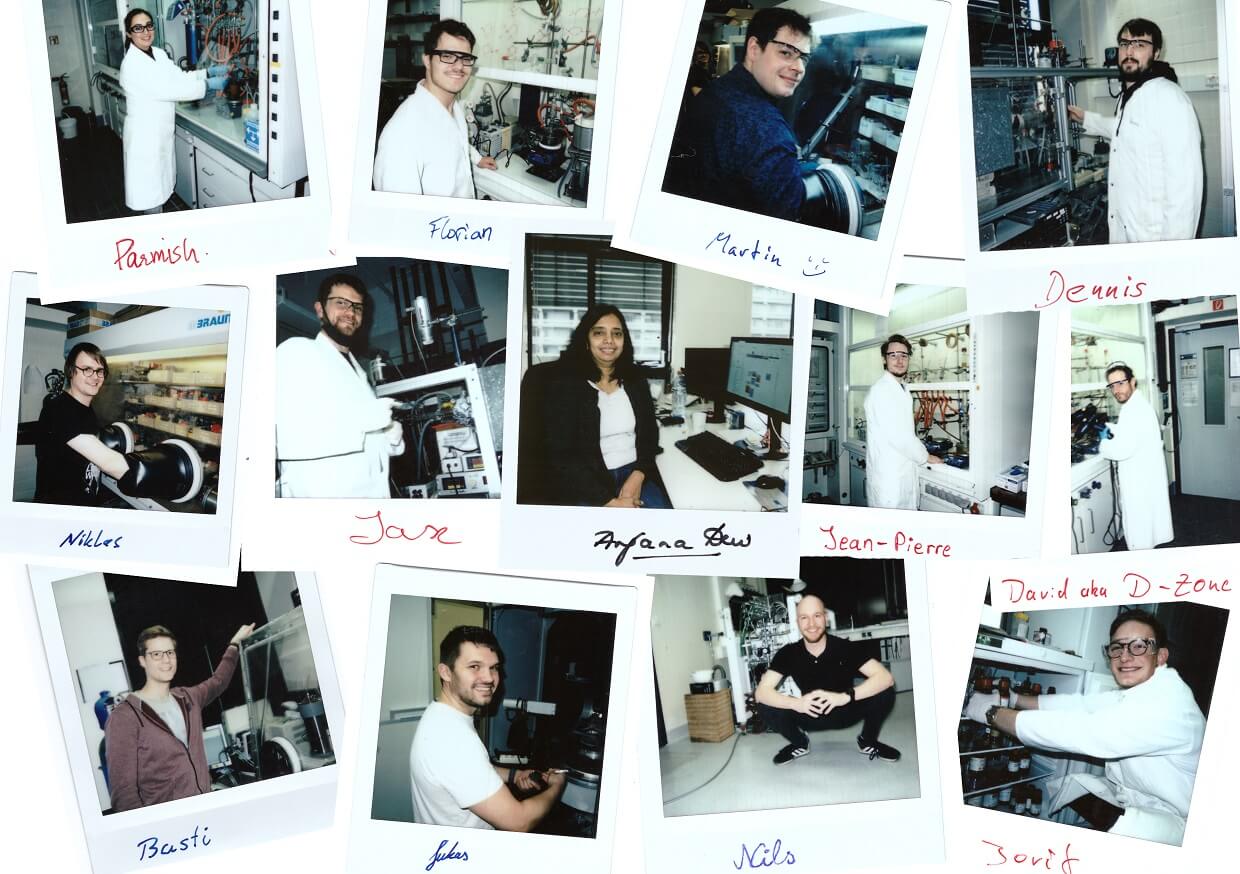 New publication
Atomic layer deposition of dielectric Y2O3 thin films from a homoleptic yttrium formamidinate precursor and water
N. Boysen, D. Zanders, T. Berning, S. M. J. Beer, D. Rogalla, C. Bock, A. Devi, RSC Adv., 2021, 11, 2565-2574.
Read the full article...

9. December 2020
New cover page in ChemComm
Check out our new cover page with the red tail of the comet "Neowise" (C/2020 F3) photographed by our PhD student Nils Boysen this summer. If you are interested in the story behind this fancy image, just click on the cover page to be redirected to the article about the spatial ALD of conducting copper thin films.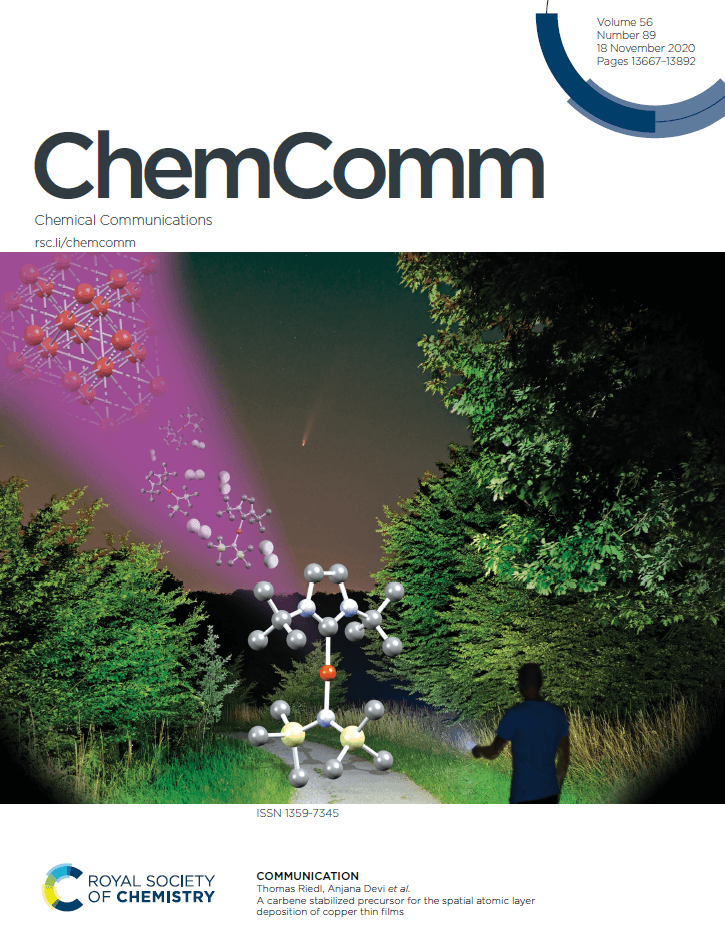 New publication
7. December 2020
Fabrication of GdxFeyOz films using an atomic layer deposition-type approach
P. Yu, S. M. J. Beer, A. Devi, M. Coll,
CrystEngComm., 2021, Advance Article.
Read the full article...

29. October 2020
New in-depth student on board
Jorit Obenlünenschloß has recently found his way to the IMC Group. Together with David, he works on the synthesis of novel cobalt(II) precursors for CVD/ALD applications and conducts fundamental reactivity studies to elucidate mechanisms behind ALD thin film formation.
We are happy to have you with us Jorit! Which cobalt(II) complex has the nicest color?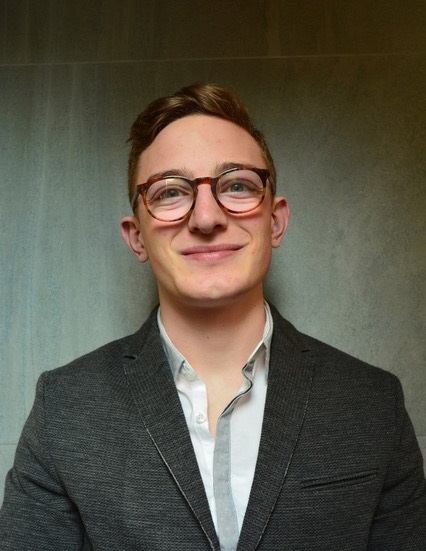 New publication
8. October 2020
A carbene stabilized precursor for the spatial atomic layer deposition of copper thin films
N. Boysen, B. Misimi, A. Muriqi, J.-L. Wree, T. Hasselmann, D. Rogalla. T. Haeger, D. Theirich, M. T. Riedl, A. Devi
Chem. Commun., 2020, 56, 13752-13755.
Read the full article...

New publication
7. October 2020
Development of Guanidinate and Amidinate based Cerium and Ytterbium Complexes as Atomic Layer Deposition Precursors: Synthesis, Modelling, and Application
P. Kaur, L. Mai, A. Muriqi, D. Zanders, R. Ghiyasi, M. Safdar, N. Boysen, M. Winter, M. Nolan, M. Karppinen, A. Devi,
Chem. – Eur. J., 2020, accepted manuscript, DOI: 10.1002/chem.202003907.
Read the full article...

New publication
28. August 2020
A new metalorganic chemical vapor deposition process for MoS2 with a 1,4-diazabutadienyl stabilized molybdenum precursor and elemental sulfur
J.-L. Wree, E. Ciftyurek, D. Zanders, N. Boysen, A. Kostka, D. Rogalla, M. Kasischke, A. Ostendorf, K. Schierbaum, A. Devi
Dalton Trans., 2020, 49, 13462-13474.
Read the full article...