Welcome!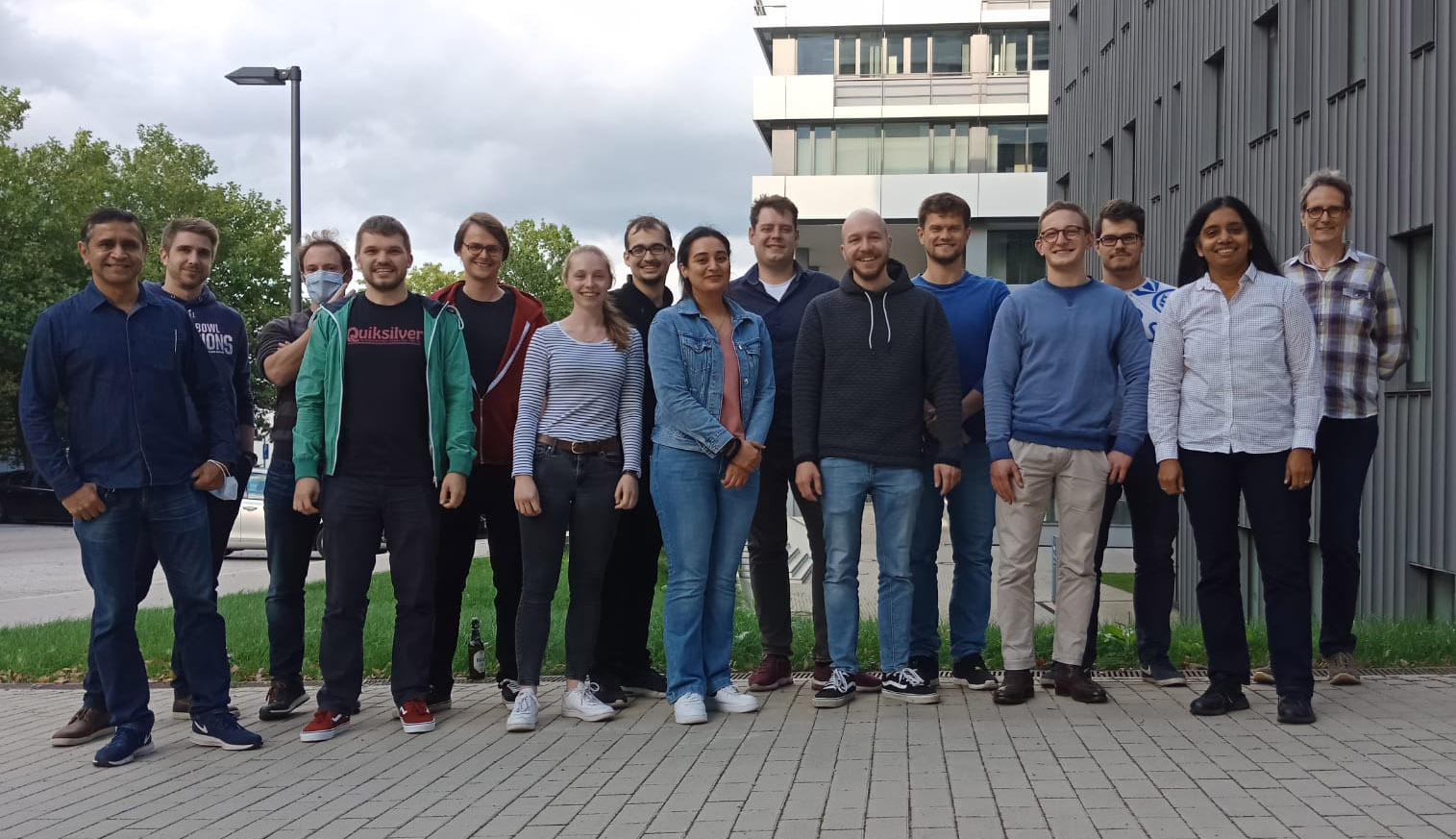 Welcome to the homepage of the research group "
Inorganic Materials Chemistry
"
IMC
of Prof. Dr. Anjana Devi. Our group focuses on the development, synthesis and evaluation of high-performance precursors for vapor phase deposition processes namely chemical vapor deposition (
CVD
), atomic layer deposition (
ALD
) and molecular layer deposition (
MLD
).
We collaborate with scientists from various disciplines (Physics, Chemistry and Engineers) and our goal is to develop nanostructured materials for different applications ranging from microelectronics, sensors, dielectrics, barrier coatings, spintronics, optics, catalysis etc.
NEWS:
17. September 2021
Farewell to Manuela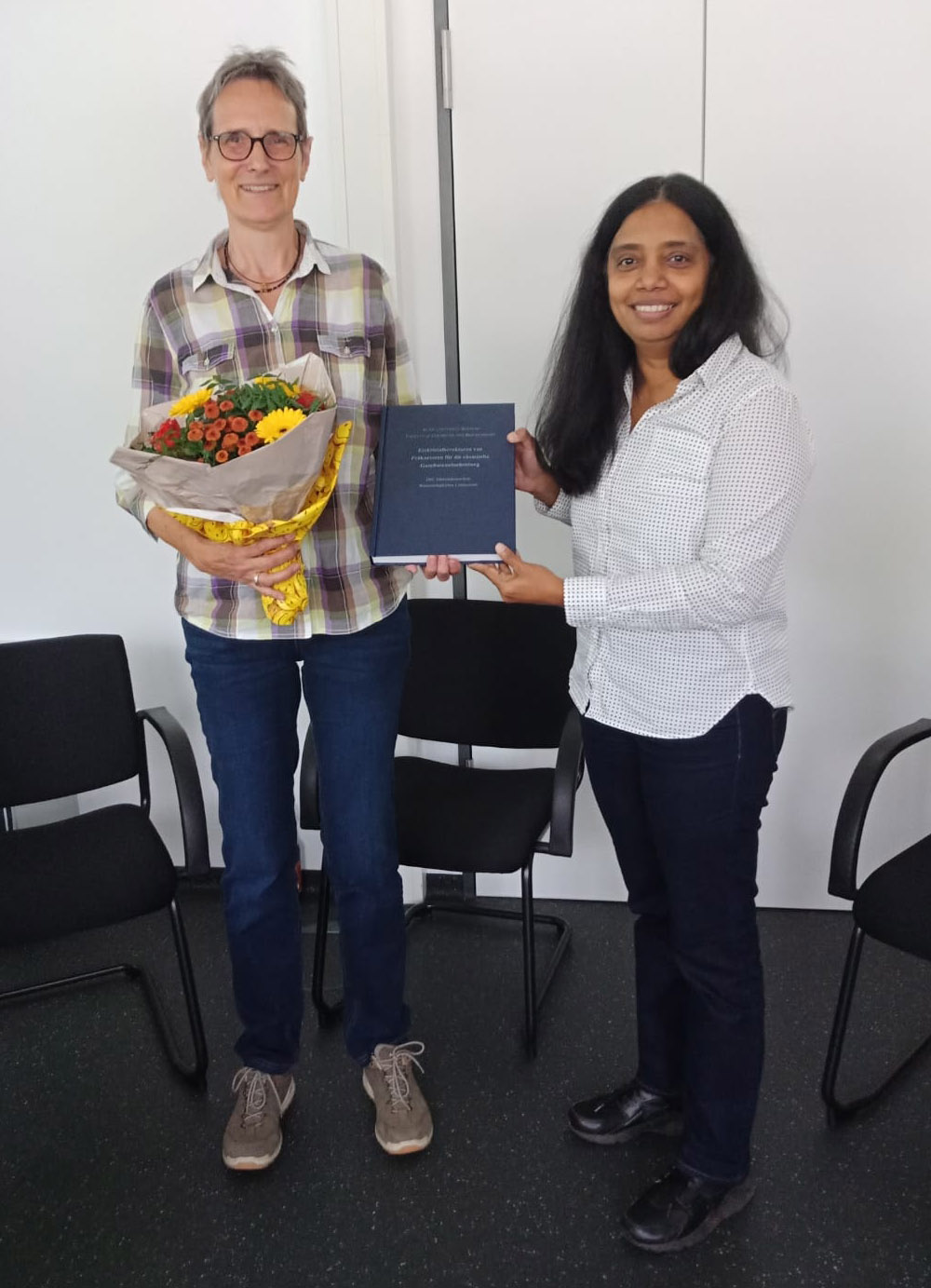 We will definitely miss Manuela Winter, our "Ms. X-ray"!
Thank you Manuela for all your support and great team work together with Anjana's Kindergarten over the years!
More than 40 joint publications with the IMC group demonstrate the great team work and your excellent crystallography skills.

Wishing you all the best and may the crystals be with you!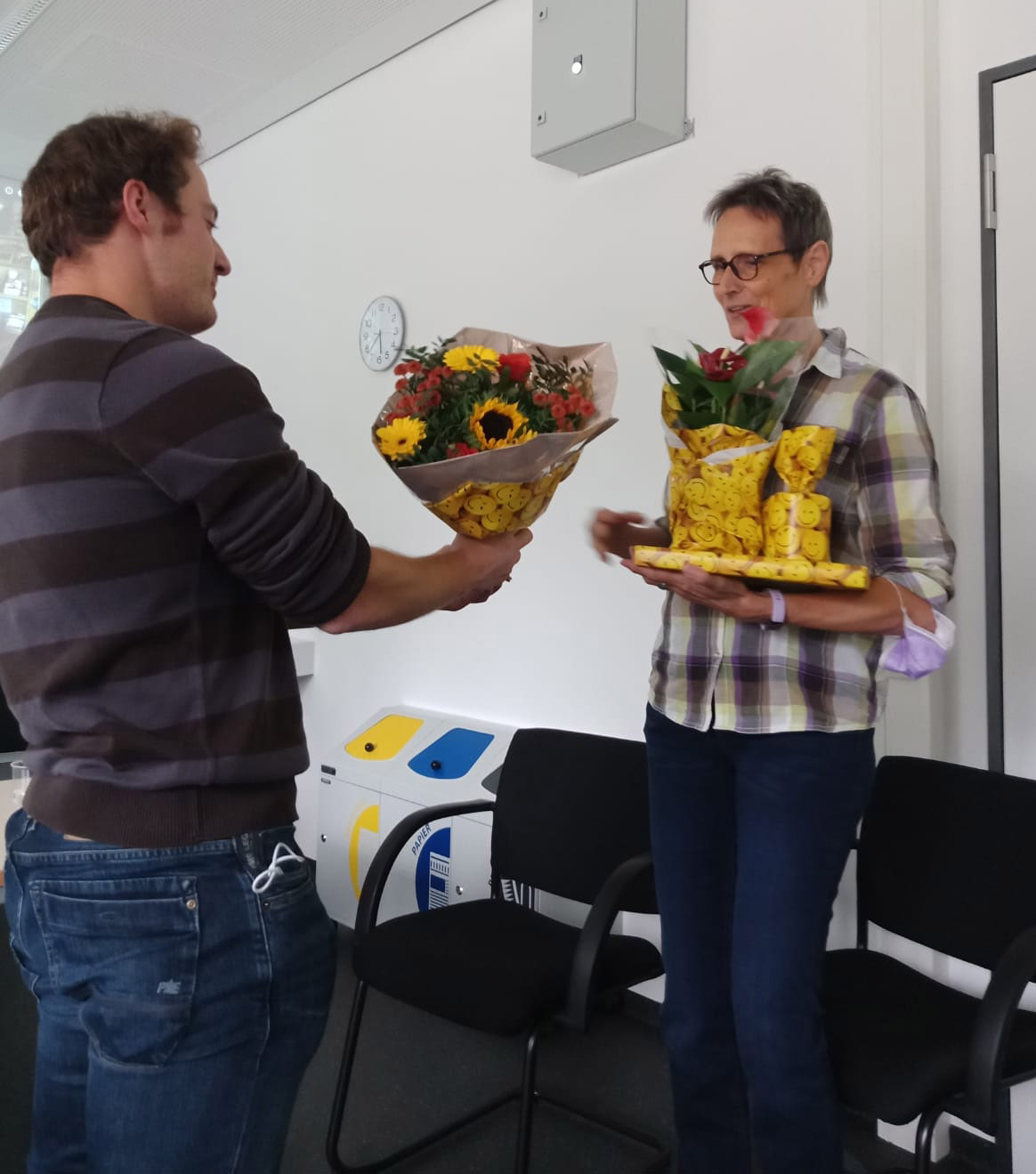 23. August 2021
New Cover Page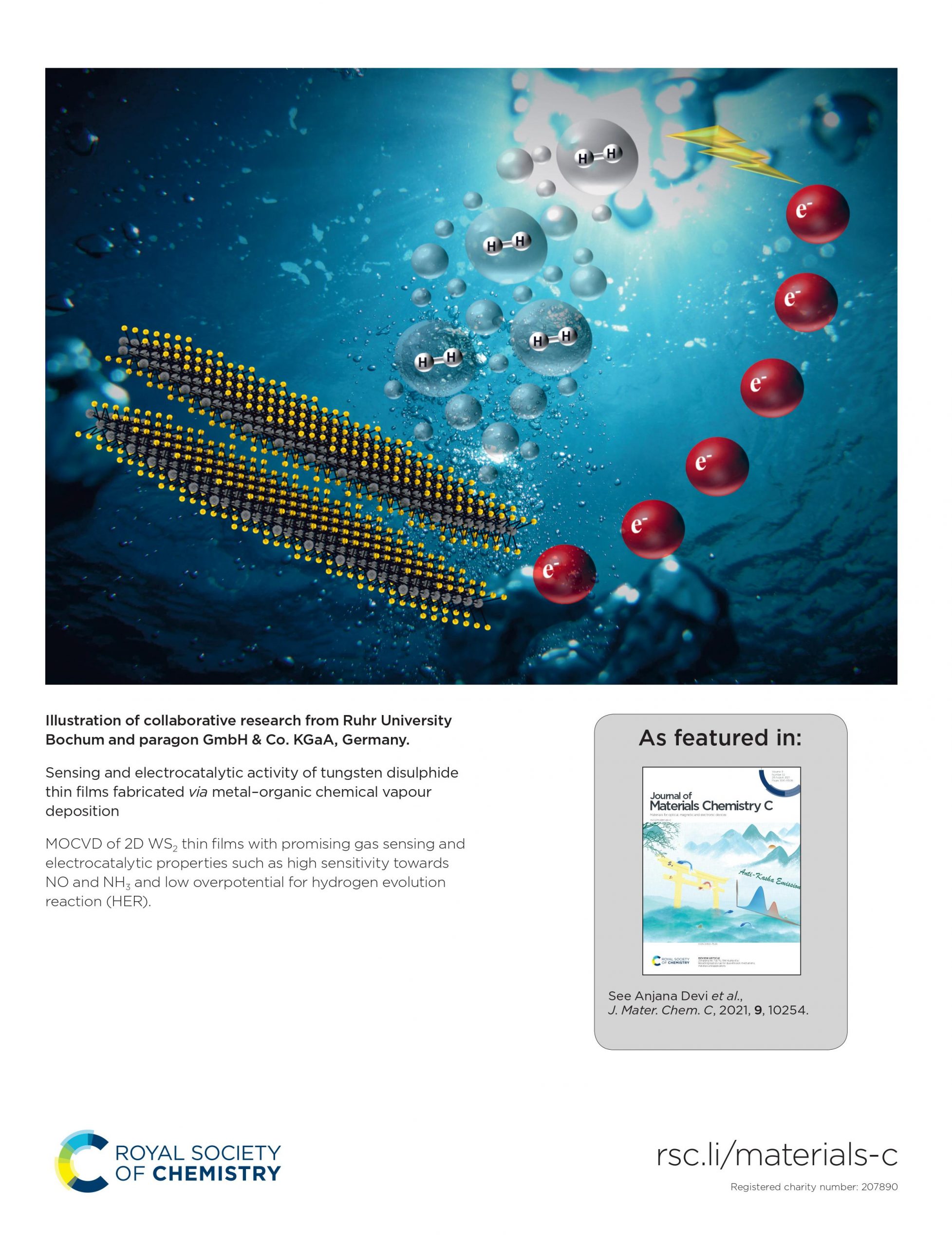 A new cover page in Journal of Materials Chemistry C designed by Jan. This research work on thin WS
2
layers demonstrates the potential of 2D-type of materials for sensing and electrocatalytic applications.
A productive output and collaboration between Prof. Schuhmann's group at RUB, the ZGH (Zentrum für grenzflächendominierte Höchstleistungswerkstoffe), RUBION, our industry partner Paragon GmbH and Co. KGaA and our group.
Click
here
to read the full article.
New publication
17. August 2021
Chemical vapor deposition of Cobalt and Nickel Ferrite thin films: Investigation of structure and pseudocapacitive properties
Dennis Zywitzki, Raoul Schaper, Engin Ciftyürek, Jan-Lucas Wree, Dereje H. Taffa, Daniel M. Baier, Detlef Rogalla, Yujiao Li, Michael Meischein, Alfred Ludwig, Zheshen Li, Klaus Schierbaum, Michael Wark, Anjana Devi
Adv. Mater. Interfaces, 2021, accepted manuscript
Read the full article...

12. August 2021
Best PhD Thesis Award from the GDCh!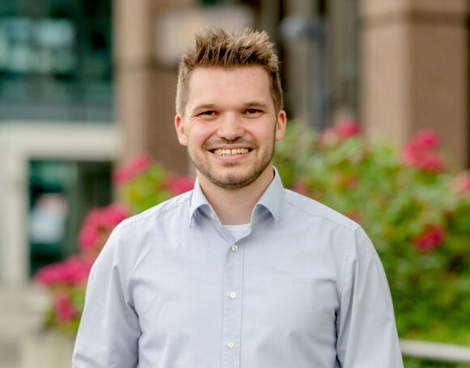 Congratulations Lukas! You deserve it!
We are proud that Lukas Mai was awarded the GDCh best thesis award for his interdiscplinary PhD thesis involving chemistry, material science and engineering.
Precursors are building blocks for CVD and ALD of nanostructured functional films. At times, simple chemistry makes a big change!
When new metalorganic complexes are in par with the standard precursors (commercially available) and have additional advantages, then it is a big step forward for a precursor chemist. This was the case for Al and Zn precursors for ALD of Al
2
O
3
and ZnO covered in Lukas' PhD thesis. A further motivation for our group to look for new and advanced precursors.
The two research projects SFB-TR-87 and EFRE-FunALD focused on this theme.
Another feather in the cap for Lukas after his success with the SDW and FCI fellowships (declined) for doing his PhD.
Click here to read the full article
New publication
29. July 2021
A study on the influence of ligand variation on formamidinate complexes of yttrium: New precursors for atomic layer deposition of yttrium oxide
S. M. J. Beer, N. Boysen, A. Muriqi, D. Zanders, T. Berning, D. Rogalla, C. Bock, M. Nolan, A. Devi
Dalton Trans., 2021, Advance Article
Read the full article...

15. July 2021
New Master Student on Board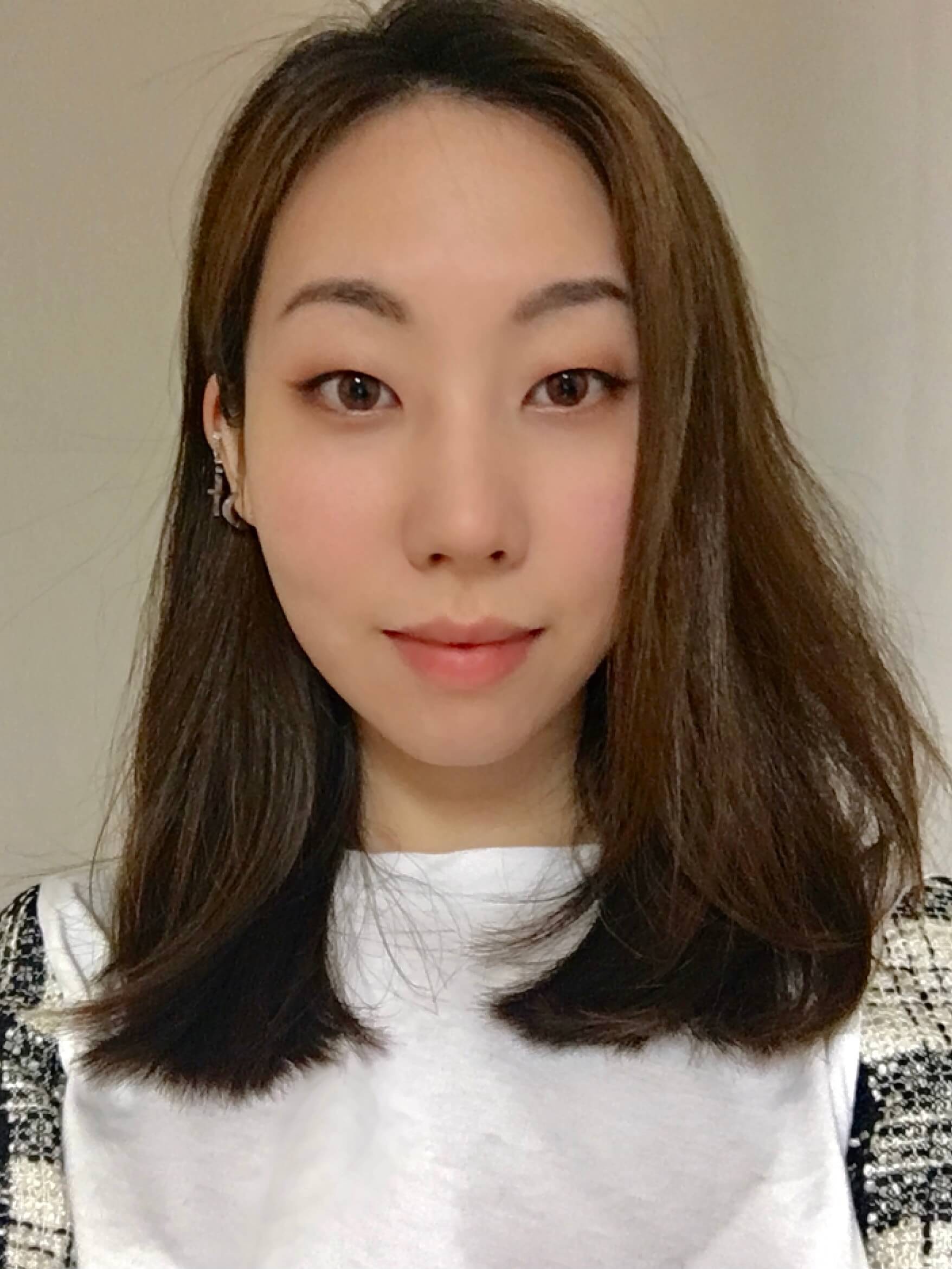 We welcome Chan-Mi Cho joining our IMC team as a new Master student. Chan-Mi will be working at the Korea Research Institute of Chemical Technology (KRICT) in cooperation with the Department of Information and Electronics Materials led by Prof. Taek-Mo Chung.
We wish her a productive time!
New publication
1. July 2021
Sensing and electrocatalytic activity of tungsten disulphide thin films fabricated via metalorganic chemical vapour deposition
J.‑L. Wree, J.‑P. Glauber, D. Öhl, A. Niesen, A. Kostka, D. Rogalla, W. Schuhmann, A. Devi
J. Mater. Chem. C, 2021, 9, 10254 – 10265
Read the full article...

30. June 2021
New Project: NATOENER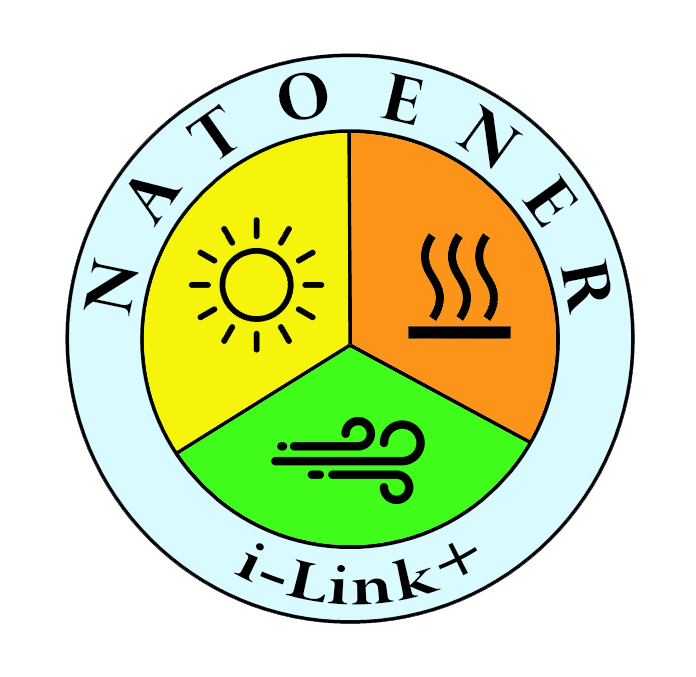 We are very excited to announce a new international collaborative project
NATOENER – Nanostructures with atomic Precision for next generation Energy Harvesting Devices
.
The project is funded by i-Link+, a Grant coordinated by Dr. Mariona Coll at ICMAB in Barcelona, Spain.
NATOENER is looking into the
development of multisource energy harvesters
, devices that can convert energy from a variety of sources, like solar, kinetic, and temperature. The goal is to achieve the self-powering operation of electronic devices through multiferroic oxide materials.
Anna Borrás and Mariona Coll from CSIC will focus on the synthesis of 1D-3D multishell architectures and the team at Ruhr-University Bochum (Germany) David Zanders and Anjana Devi, will concentrate on the synthesis of tailored metalorganic precursors. The Queen Mary University of London (UK) team, led by Prof. Joe Briscoe, will perform multifunctional properties using vibration energy harvester testing, and the one at CEA-LETI (in Grenoble, France), led by Dr. Zineb Saghi, will use STEM for structural characterization of the materials.
We look forward to a successful collaboration on this exciting research topic and hope to pave the way for long-lasting research adventure.
New publication
18. June 2021
Atomic Layer Deposition of High-Quality Copper Metal Films from Cu(acac)2 and Hydroquinone Reductant
T. S. Tripathi, M. Wilken, C. Hoppe, T. de los Arcos, G. Grundmeier, A. Devi, M. Karppinen
Adv. Eng. Mater., 2021, 2100446
Read the full article...

New publication
7. June 2021
Cobalt Metal ALD: Understanding the Mechanism and Role of Zinc Alkyl Precursors as Reductants for Low Resistivity Co Thin Films
D. Zanders, J. Liu, J. Obenlüneschloß, C. Bock, D. Rogalla, L. Mai, M. Nolan, S. T. Barry, A.Devi
Chem. Mater, 2021, 33, 13, 5045-5057
Read the full article...