Welcome!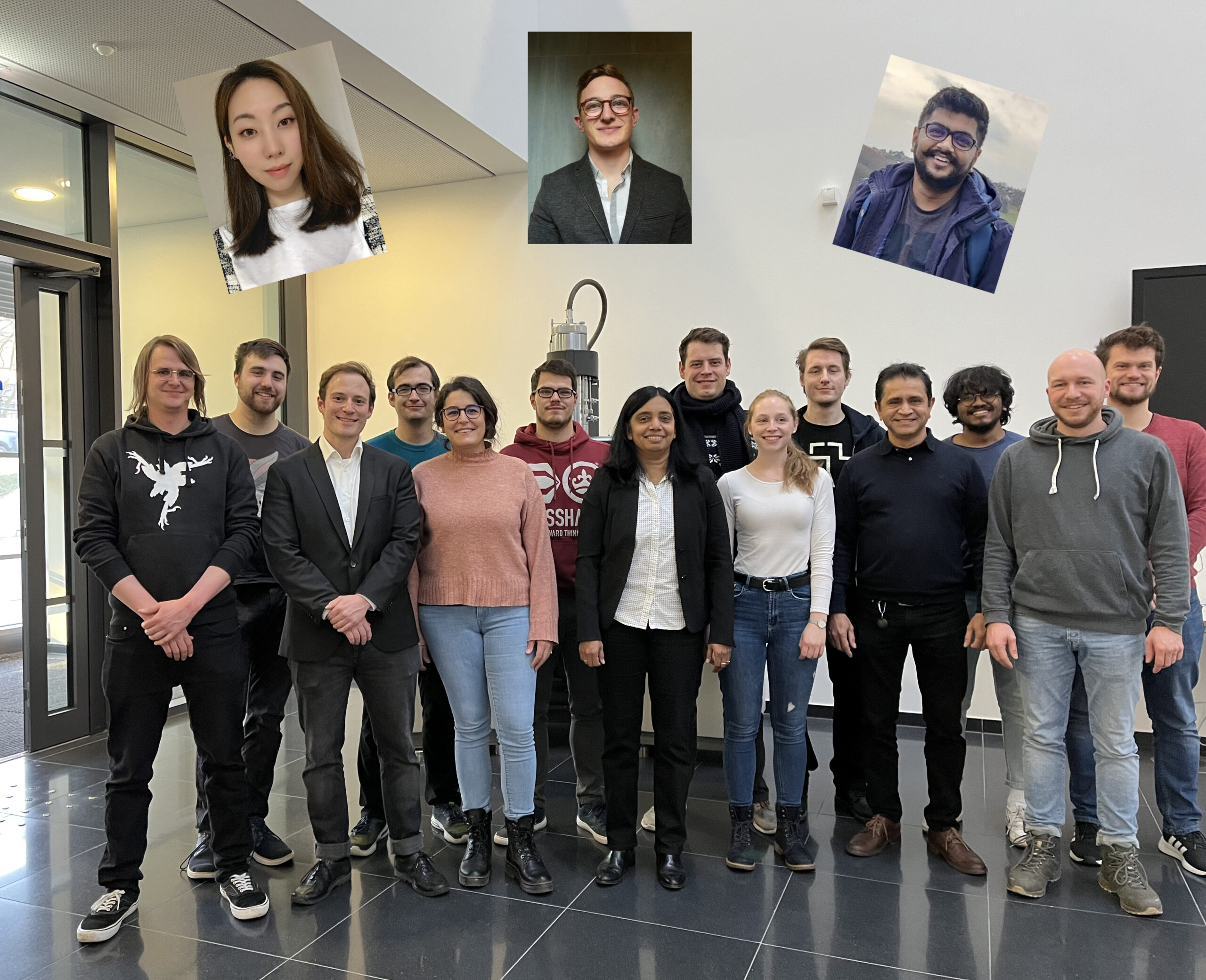 Welcome to the homepage of the research group "
Inorganic Materials Chemistry
" (
IMC
).
We are always on the lookout for enthusiastic people to join the research group and to fill the available positions within the framework of national, international, and industry projects.
Available Positions:
– Bachelor thesis
– Master (in-depth and research practical, thesis)
– PhD
– Post-doc
Contact:
imc-administration@rub.de
NEWS:
New publication
28. September 2023
Complementary spectroscopic and electrochemical analysis of the sealing of micropores in hexamethyldisilazane plasma polymer films by Al2O3 atomic layer deposition
X. Xie, D. Zanders, F. Preischel, T. de los Arcos, A. Devi, and G. Grundmeier
Surf Interface Anal., 2023, 1–13
Read the full article...

New publication
25. July 2023
Interplay of Precursor and Plasma for The Deposition of HfO2 via PEALD: Film Growth and Dielectric Properties
Preischel, F.; Zanders, D.; Berning, T.; Kostka, A.; Rogalla, D.; Bock, C.; Devi, A.
Adv. Mater. Interfaces, 2023, 2300244
Read the full article...

New Publication
We have enlarged the library of low temperature PEALD process for HfO2 using new Hf precursors. This work is an outcome of the joint collaboration between the IMC and MST teams of RUB within framework of the BMBF FlexTMDSense and DFG-FlexMOS projects. The influence of plasma and precursors on the properties of HfO2 layers were studied which confirms that precursors and plasma can be used as tools to modulate material properties. More about these interesting results can be read here.

6. July 2023
New DFG Project
We are excited to explore rare earth sulfide thin films for potential optoelectronic and magneto-optical applications. A joint collaboration between our IMC team at RUB and that of Dr. Joerg Debus from TU Dortmund will look into the properties of rare earth materials, especially with respect to advanced technologies such as quantum sensing and quantum information processing and storage. Looking forward to contribute in a big way to this hot research topic. Further insights are given here

ALPMOH Project Research Stay
To initialize the second year of the atomic layer processing of metal organic hybrid materials (ALPMOH) project that is running in cooperation with the Aalto university in Finland, we welcomed Topias Jusila to our laboratories. He spent two exciting weeks with us to experience the synthesis of new iron precursors that will be used to develop new ALD processes and achieve selective growth of iron oxide crystal phases. To utilize the enticing magnetic properties of epsilon iron oxide, the synthesis of this very phase is required which we target to achieve via ALD. After two short weeks with our Finnish visitor, we reciprocate with two of the IMC PhD students Jorit and Florian spending time at Aalto University in late summer to carry out their research tasks.

New Summer Intern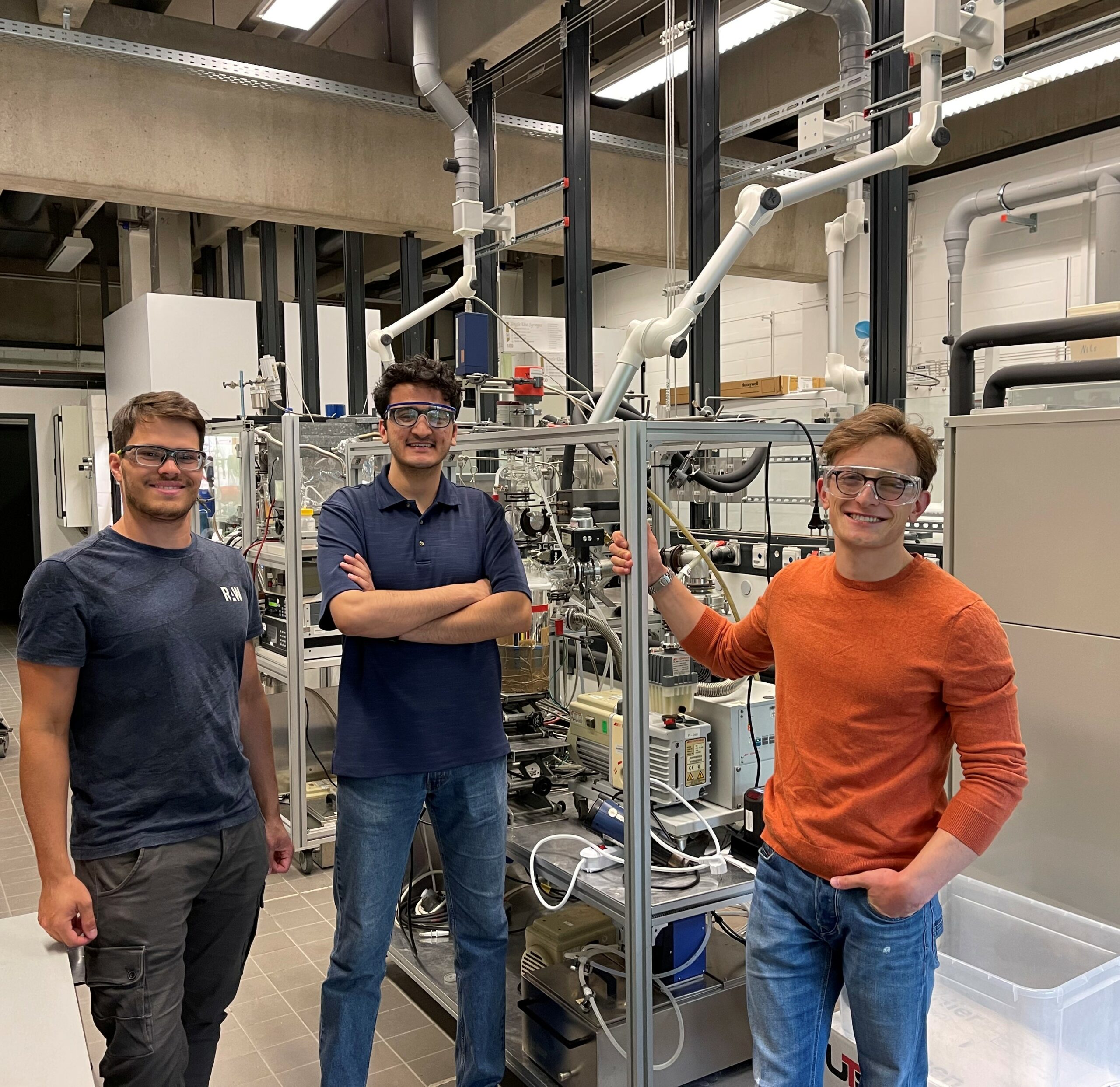 The IMC team has welcomed Aditya Verma from Shiv Nadar University India, who was awarded the DAAD-Wise fellowship to carry out a internship in our group. He has been active working in the project related to rare earth materials. Wishing him good luck with his project.

12. June 2023
EuroCVD/Baltic ALD 2023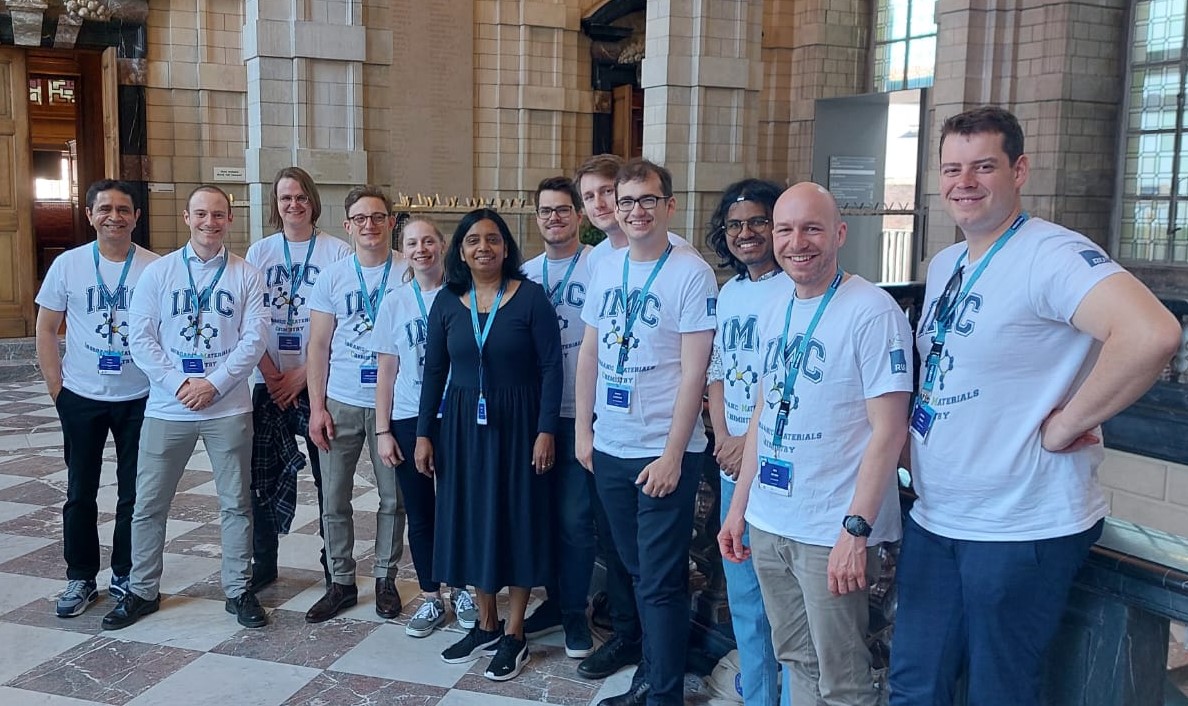 The EuroCVD/Baltic ALD 2023 took place in Leuven after a four year break due to the pandemic. It was held this time in the beautiful city of Leuven in Belgium between 29th of May and 2nd of June. With three talks and seven posters, IMC had a strong representation at the event. We had a great opportunity to present our latest research and network with friends and collaborators in the field of CVD and ALD. It was great time and we are looking forward to the next conferences coming up!

New publication
The impact of plasma enhancement on the deposition of carbon containing zirconia films by metalorganic chemical vapor deposition
Maaß, P. A.; Bedarev, V.; Chauvet, L.; Prenzel, M.; Glauber, J.-P.; Devi, A.; Böke, M.; von Keudell, A.
Plasma Processes Polym., 2023, e2300050
Read the full article...

New publication
8. May 2023
Direct-Patterning ZnO Deposition by Atomic-Layer Additive Manufacturing Using a Safe and Economical Precursor
S. Stefanovic, N. Gheshlaghi, D. Zanders, I. Kundrata, B. Zhao, M. K. S. Barr, M. Halik, A. Devi, J. Bachmann
Small, 2023, 2301774
Read the full article...

New publication
Assessing the Environmental Impact of Atomic Layer Deposition (ALD) Processes and Pathways to Lower It
M. Weber, N. Boysen, O. Graniel, A. Sekkat, C. Dussarrat, P. Wiff, A. Devi, and D. Muñoz-Rojas
ACS Mater. Au, 2023, Accepted Manuscript
Read the full article...